Wolski's Tavern Milwaukee, WI
Since 1908 × 110 Years in the Making...
Must have done something right along the way
110th Anniversary Celebration
September 23rd, 2018
To celebrate our 110th anniversary, we will be hosting a block party from noon to 5pm on Sunday September 23rd. Thanks to our partner Lakefront Brewery, we will have an outdoor cash bar with 6 taps, in addition to the full-service bar inside. Food trucks participating in the event are the Lakefront Curd Wagon, Hidden Kitchen, Rollin Smoke, and Pig Tailz. Live music by The Brewhaus Polka Kings and Trapper Schoepp.
We will be selling special edition pint glasses and shirts to raise money for St. Hedwigs Church. Please keep in mind that we are inconspicuously located in a neighborhood, and parking is minimal. We encourage attendees to use ride sharing or find a really nice friend to drop off/pick up.

See you there!
About Us
Wolski's Tavern was opened in 1908 by Bernard Wolski. His three sons ran the bar for about sixty years. In 1973 Bernard's great-grandsons Michael and Bernard Bondar purchased it from their third cousin. Their younger brother Dennis joined in once he turned 18. Michael retired, but Bernard and Dennis still own it today.
Wolski's is inconspicuously located on Milwaukee's lower east side. We have a pool table, dart boards, free popcorn, and a covered patio. We've become known for our "I Closed Wolski's" bumper stickers, which end up posted all over the world. Stickers are earned, not purchased, and require a late night at the bar.
Phone
(414) 276-8130
Location
1836 N Pulaski St
Milwaukee, WI 53202
Hours
M-Th 2pm–2am
F 2pm–2:30am
St 12pm–2:30am
Su 12pm–2am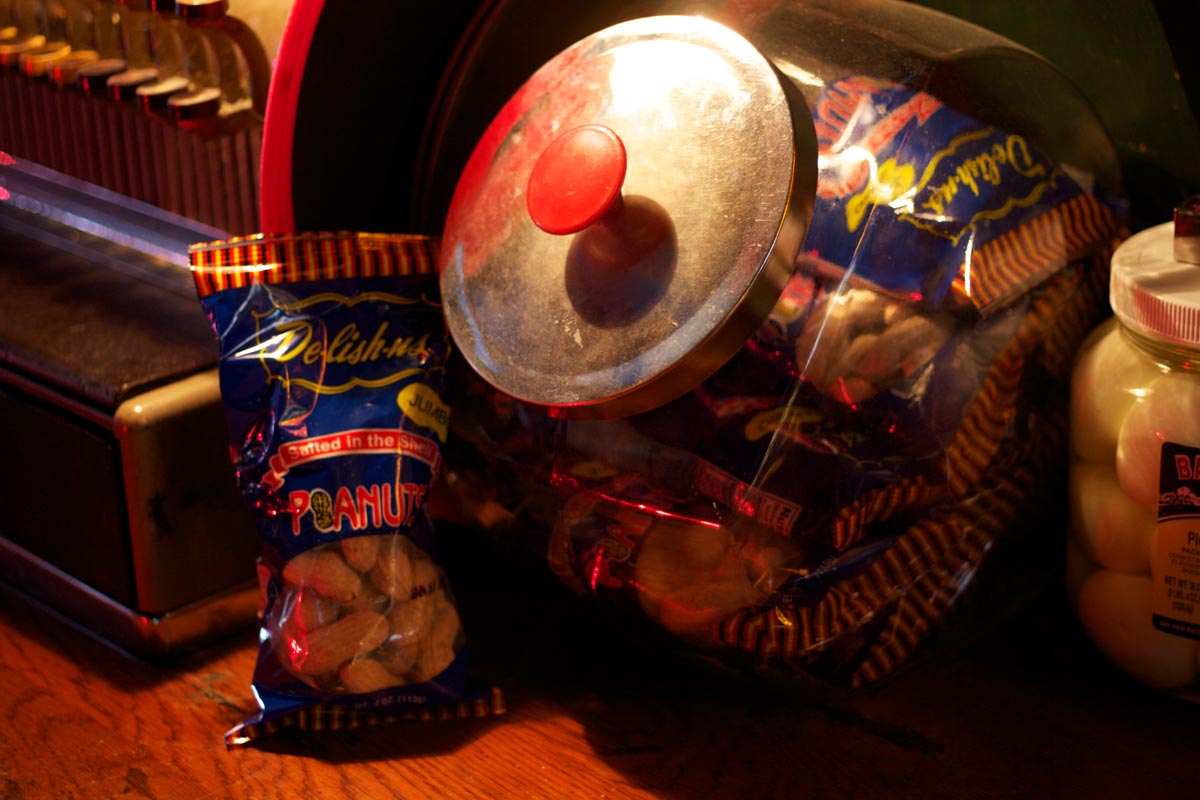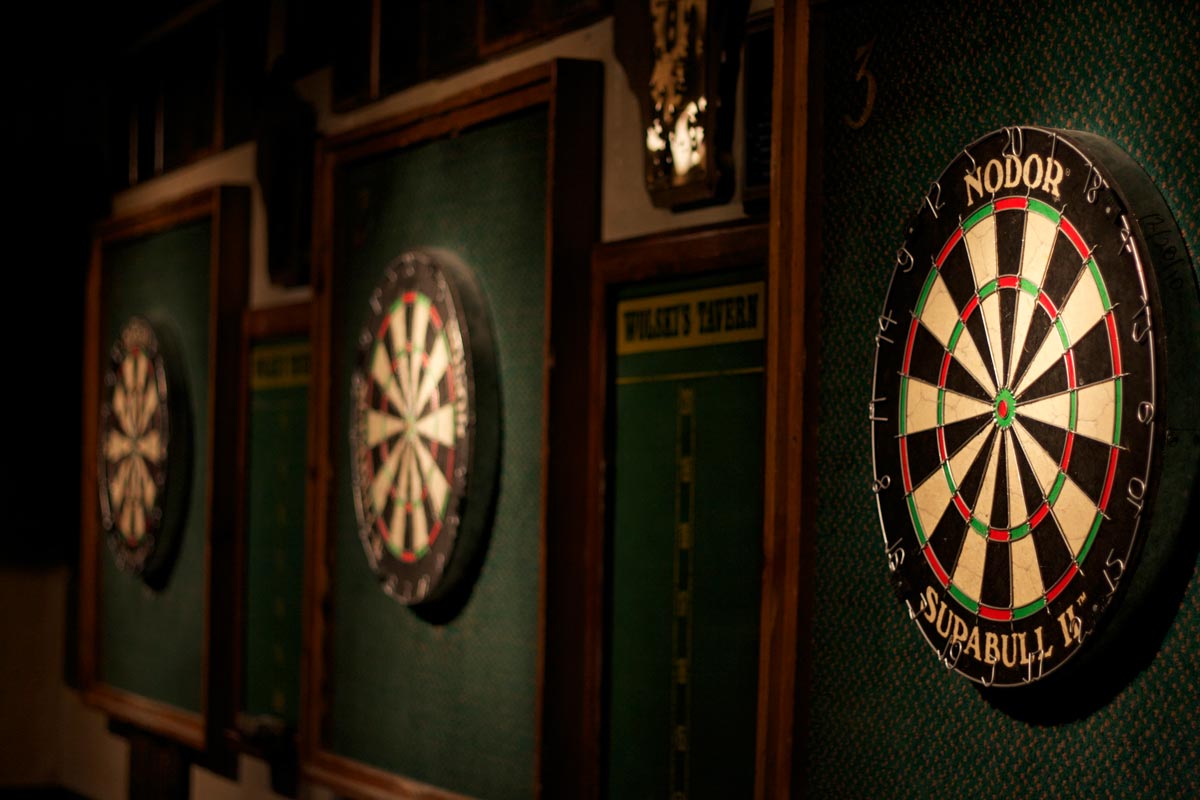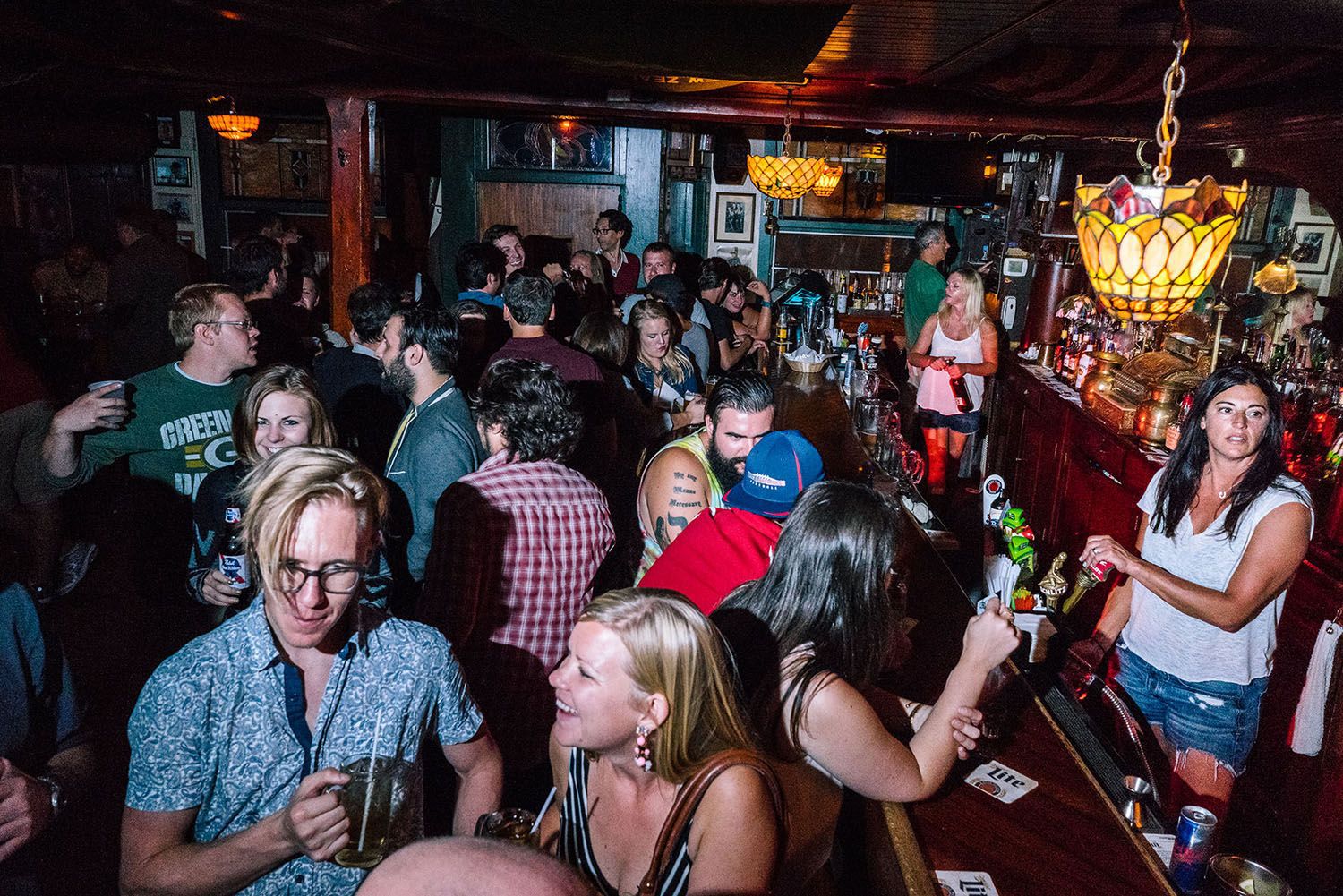 Location
Call (414) 276–8130 from 2pm – 12am daily.
If you want to host a party at Wolski's Tavern Please call in advance.